The goal of the CISD Technology Department is to support existing technology, to promote information technology learning for staff and students and to provide new, efficient and useful tools to further the education and management of our students.
Chromebooks

What is a Chromebook?
A Chromebook is essentially a computer that runs on a Google web-based Chrome operating system (OS). In the past computers primarily ran on either a Microsoft Windows, Mac or Linux operating system. A big difference between the other operating systems and the Chrome OS is that the Chrome OS is dependent on connecting to the internet and running web applications.

Chromebooks have been around for several years, but it's only been within the last couple of years that developers have started focusing on using the Chrome OS in a k-12 environment. With the numerous web applications that are now available for k-12, a Chromebook can be a useful tool in the classroom.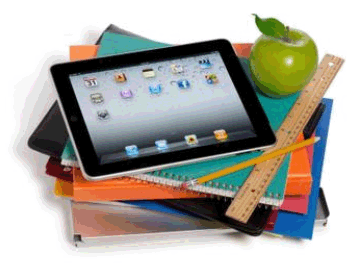 Management of voice, computer, video surveillance, and network operations for the district.
The mission of the Instructional Technology team is to prepare instructional staff to integrate technology into the curriculum and promote a student-learning environment that assists and encourages technological skills.
Current Technology Trends
Electronic grades, attendance, forms and communication to parents and stake holders in our rising generation's development.
Bring Your Own Technology to facilitate anytime/anywhere learning
Staff development to promote 21 Century skills and learning
Reduction of cost and waste to enable a more efficient use of tax payer funds
Integration of mobile and interactive whiteboard devices in the classrooms
Creation and implementation of online courses and professional development trainings using content management systems and video conferencing units

| | |
| --- | --- |
| Director of Technology: | Administrative Assistant |
| | |

Technolgy Department Address:
Mailing Address
Physical Address

Calallen ISD

Technology Department
4205 Wildcat Drive
Corpus Christi, TX 78410-5108

4602 Cornett Drive

Corpus Christi, TX 78410

Phone: 361-242-5958